Request a demo - MODA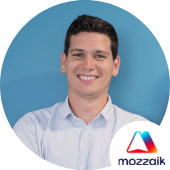 Antoine, Head of Sales, shows you what MODA can do for you
.
Boost productivity
Consult and manage your emails, tasks, notes, and upcoming meetings in a central space and launch your business applications with just one click.

Optimize the user experience in Teams effortlessly.
Create impactful communication spaces by targeting your content by audience.

Highlight your news and social media posts in a modern and engaging dashboard integrated into Teams.
Improve Teams' experience and adoption
Enhance engagement in Teams with a seamless and comprehensive experience.

Deploy dashboards extremely easily with ready-to-use templates.